Patch V3.0.0 is now live and officially marks the launch of Fortnite Battle Royale Season 3. Here is our complete V3.0.0 Season 3 overview, including the brand new Battle Pass, Hand Cannon, new cosmetics, building improvements and much more.
You can find the official V3.0.0 Patch Notes here.
Edit 23/02: Added UI section.
---
Season 3 Launch + Battle Pass
Introduced at the launch of Season 2, the Battle Pass gives players access to a wide variety of goodies including outfits, pickaxes, gliders, backpacks, emotes, V-Bucks and more. The Season 3 Battle Pass is now available in-game, featuring more than 70+ new unique cosmetics!
Season 3 will run from February 22nd to April 30th 2018.
The Season 3 Battle Pass is now available in-game, featuring new Outfits, Back Bling, Skydiving FX and more! #Fortnite pic.twitter.com/fZIyxHMn5W

— LootLake.net – Fortnite Battle Royale News (@LootLakeBR) February 22, 2018

Click on the image below for our complete Season 3 Battle Pass Overview
---
Gameplay
– New Weapon: Hand Cannon
A new weapon was added to the game: the Hand Cannon.
– Fires Heavy ammo.
– Epic and Legendary rarity.
– Found in Floor Loot, Treasure Chests and Supply Drops.
The latest handgun addition was announced with a small teaser:
Official teaser for the new Hand Cannon 🔫 #Fortnite pic.twitter.com/2ybbXxC1Vy

— LootLake.net – Fortnite Battle Royale News (@LootLakeBR) February 21, 2018
– Double Pump Nerf
The "double pump" has received a significant nerf in V3.0.0. Firing the Pump Shotgun and quickly switching to another weapon will force the shotgun to pump before firing again.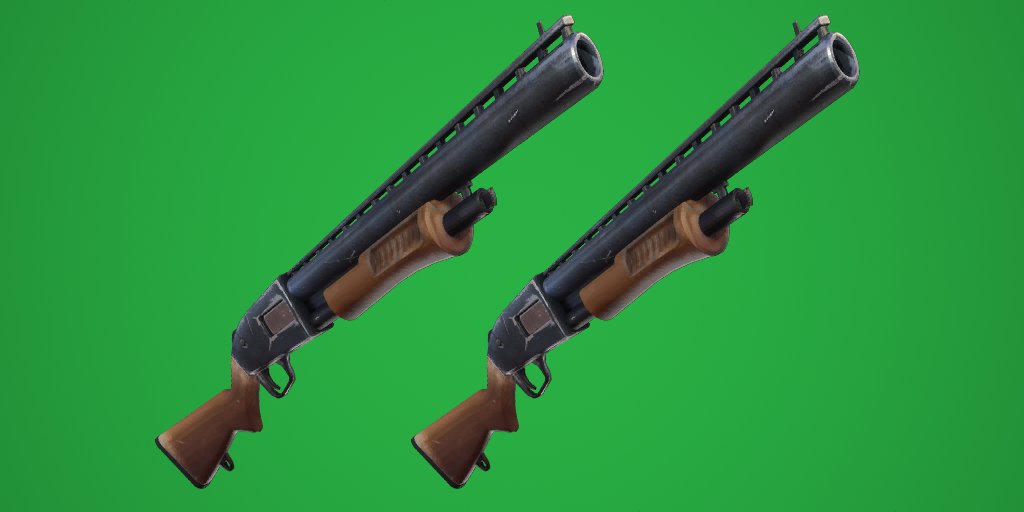 ---
Building Improvements



Building mechanics have been modified in Patch V3.0.0. Changes include the following:
Turbo Building
"Turbo Building" allows you to hold down primary fire and continuously place the selected building piece (Toggled in the Game options). Now you can "paint" building pieces into the world quickly. This will be very useful for defensively building walls around you and sprinting up ramps while building them simultaneously.
Automatic Material Swapping
"Auto Change Materials" will switch to another material when your current supply runs dry (this can be toggled in the Game options). In addition to "Turbo Building" this makes the building process fast and simple. It also allows for quick defensive structures from flanking with less input and worry about running out of a particular material.
Build Through Stuff
Sometimes it's frustrating when your placement is blocked unexpectedly and you aren't sure why.   Currently, smaller objects like furniture and shrubs are destroyed when you build over them, but trees, rocks and vehicles can still get in the way.  We've changed the building system to allow you to place structures right through large objects, meaning you can now build pretty much anywhere at anytime!
NOTE: Player structures must still be supported by the terrain and other buildings. For example: A sky ramp that passes through a tree will still fall if the connection to the terrain or floor is destroyed.
Switching Building Pieces (Battle Royale only, for now)
Switching between building pieces can sometimes feel laggy or unpredictable, especially on controllers.  To improve this, we've changed the network code so cycling through building pieces no longer requires  a round trip to Epic's servers. Initially this improvement will be Battle Royale only, but we're working to bring it to Save the World!
Here are some of the new building improvements in action:
---
Cosmetics
Patch V3.0.0 introduces three new cosmetic categories to the game: Back Blings, Skydiving FX Trails and Loading Screens
– Back Blings
Backpacks, aka "Back Blings", are now equippable items in your locker.
JustMooney shed some light on the many functionalities of Back Blings:
It's a brand new cosmetic slot in your locker that lets you customize the back torso of any outfit. You can acquire Back Bling from the store or Battle Pass to permanently own and turn on and off as you wish!
 
Wait, the Raptor outfit already includes a backpack. Can I swap his backpack for a new Back Bling item? Is the Raptor backpack now a Back Bling item I can wear on other outfits?
 
Yes! Raptor's backpack now becomes equippable Back Bling in your locker in 3.0. You can choose to use his default as your Back Bling or use any of the other Back Blings that you may acquire from the Battle Pass or the Store.
Do I have to wear Back Bling?
No, you can leave it unequipped in your locker.

If I have Back Bling equipped, does it allow me to carry more inventory?
No, Back Bling is purely cosmetic.
Do the wings come off of the Love Ranger?
Yes.
Do the shields come off of all of the Knights?
Yup!
Does the bow on the back of Cuddle Team leader count as Back Bling?
Yeah.
How about the skis on the back of Alpine Ace and Mogul Master?
Affirmative.
Can any character use Back Bling?
Indeed they can.

– Skydiving Trails FX
Skydiving trails effects are also a brand new cosmetic addition:
Here's an in-game example of the fire skydiving effect trail:
Skydiving effects are coming to #Fortnite 🔥 pic.twitter.com/mPtXYYtKwK

— LootLake.net – Fortnite Battle Royale News (@LootLakeBR) February 20, 2018
– Loading Screens
You can now unlock and personalise your loading screen.
 – Season 3 Umbrella
New season, new Victory Royale umbrella. You can unlock the Season 3 exclusive Paper Parasol by winning a game in any mode.
---
UI
– Battle Bus
The path of the Battle Bus is now visible on the map prior to launch.
– Spectator Mode Kill Count
When spectating a player, their kill count will appear under their name.
---
New Musical Score
Season 3 come a brand new orchestral score produced from film composers Marco Beltrami (Logan, The Hurt Locker) and Pinar Toprak (Krypton, Justice League). You can hear the new score while browsing the game's menu.
You can read more about the creative process behind the new theme right here.
---
Many thanks to http://fnbr.co for the images.